Welcome to Classic Barber Shop!
Quick Info
810 E. Michigan Ave., Lansing, MI
Phone: (517) 391-9953
Hours:Sun & Mon: ClosedTue - Fri: 10am-6pmSat 10am-4pm
www.caskeysclassicbarbershop.com
info@caskeysclassicbarbershop.com
Book an Appointment
Today's News:
We currently work by appointment only. Please visit our online schedule link to book yours today!
We now carry hair and beard products from local and Michigan companies! Check out our product section below (more info to come) or stop in today!
While your in for your next haircut take a look around the shop at our interesting antiques and oddities for sale.
We look forward to seeing you!
- The Classic Barber Shop Team

Price List
Hair Cut
price: $25
Buzz Cut/Senior Cut
price: $20
Beard Trim
price: $20
Hair Cut & Beard Trim
price: $45
Hot Towel Shave
price: $40

Bio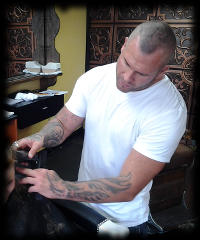 Classic Barber Shop
When you first walk into Classic Barber Shop, you will immediately recognize that you are not in an average barber shop. The setting is relaxed featuring Barber chairs from the early 1900's as well as modern touches such as large flat-screen television and WiFi.
For a price comparable to a local chain's haircut, you will be greeted by a master barber who will take the time to listen to you carefully and determine your exact grooming needs. All haircuts are finished with hot lather shave around the neck and ears at your discretion.

Products

Contact Us
Address:
810 E. Michigan Ave., Lansing, MI
Phone: (517) 391-9953
www.caskeysclassicbarbershop.com
info@caskeysclassicbarbershop.com
Sunday - Monday: CLOSED
Tuesday - Friday: 10am - 6pm
Saturday: 10am - 4pm

E-Mail Us!
No Appointments will be made via e-mail
Find Us: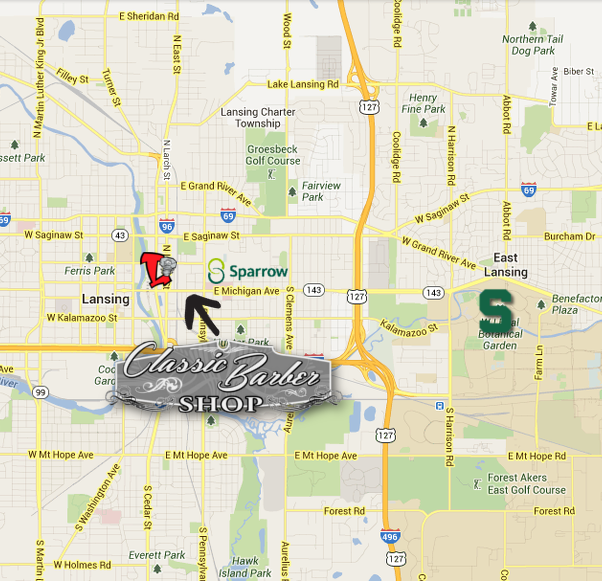 Copyright Classic Barber Shop 2013